What Is Considered During A Pennsylvania Child Custody Dispute?
October 9, 2015
Best Interest of the Child Custody Statute Factors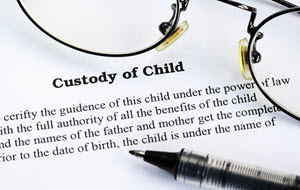 Child custody can often be the most difficult aspect of the divorce or separation of parents.  In Pennsylvania, the overriding goal of child custody cases is to develop a parenting plan that is in the best interest of the child.
In the event the parents cannot reach an agreement about custody, they then turn to the courts to make that decision.  Often parents will ask, "How does the court know what is in the best interest of the child?"  Pennsylvania's custody statute outlines 15 different factors which a judge is required to consider when making that determination.
Factors include the parenting duties performed by each party, the child's sibling relationships, availability of extended family, continuity in the child's education, family life and religious life, and the well-reasoned preference of the child based on their age and maturity.  These are just a few of the factors a judge has to consider when making a custody ruling.
Related Post:
Join us for our Free Seminar – October 13, 5:30 pm
If you would like to learn more about the factors, as well as additional information regarding custody attend our FREE SEMINAR, "Child Custody Dispute?", on Tuesday, October 13, 2015 at 5:30 p.m.  For more information or to register, call  717-724-9821.
---
Contact Us