Child Custody Law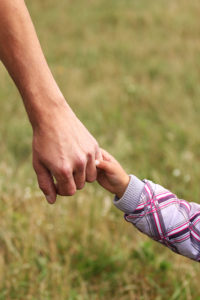 Child custody is one of the most emotional issues that separating parents can confront. It's hard for both parents, but particularly difficult for the children involved. On top of that, Pennsylvania custody laws can seem confusing and even unfair.
You want to know what's going to happen next, but you don't know how to sort through everything. You worry that you could lose the most important battle of your life.
At Daley Zucker we help parents untangle the legalese, while working to ensure your rights are protected and the best interests of the child are met. Our child custody lawyers understand Pennsylvania custody laws inside and out.
It's never too early to hire an attorney to get the answers you need. Whether you just want to understand your rights and obligations under the law or have already received notice to appear in court, we can help!
Understanding Your Options
Child custody cases are often complex with little room for compromise. After all, deciding where children will reside and with whom isn't the same as splitting physical assets like a home or personal belongings. This makes child custody cases more challenging.
But there are options beyond fighting your battle in open court.
Collaborative Law/Mediation
Not all child custody cases have to go to court. Through the process of collaborative law, our child custody lawyers can help you explore more amicable custody arrangements that are often more beneficial and less expensive for both sides.
Court Representation
When a battle in court is inevitable, our child custody lawyers are expert litigators, prepared to handle your case in and out of the courtroom.
Don't try to handle your custody case on your own. Get the representation you need to move forward.
With offices throughout South Central PA in Harrisburg, Lemoyne and Carlisle, we are here when you need us most.
Family Law Practice Areas
Protecting yourself and your family starts with the right family law attorney. From drafting prenuptial agreements to helping you navigate the complexities of child custody, support or divorce, our attorneys are ready to help with practical solutions that lead to real results.
Our Family Law Attorneys
Sandra L. Meilton
Tina M. Laudermilch
Susan E. Good
Karen W. Miller