Child Custody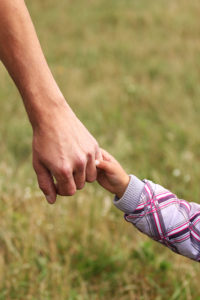 Child custody decisions are some of the most emotional issues that separating parents face.  Although dividing time with your children is a difficult decision, finding the best approach for your situation is an important first step.
How to Get Custody of a Child?
On top of the emotions and challenges that parents face; they may also find that Pennsylvania custody laws seem confusing and even unfair. You want to sort through the confusion and know what will happen next. You may even worry that you could lose what feels like the most important battle of your life.
If you're feeling confused or overwhelmed and are not sure where to start, a child custody lawyer in PA can provide the steady guidance you need.
At Daley Zucker, LLC,  we are child custody lawyers in Central PA who can help parents untangle the legalese.  We work to ensure your rights are protected and the best interests of the children involved are met.  Our child custody attorneys understand your worries and how sensitive matters of the heart can be for everyone involved. We also know Pennsylvania custody laws inside and out.  Our team of family law attorneys are experienced, compassionate and can provide with calm direction during what is a stressful time.
It is never too early to hire an attorney to get the answers that you need. Whether you just want to understand your rights and obligations under the law or you have already received notice to appear in court, at Daley Zucker, LLC, we are the child custody lawyers in Central PA who can help you.
Understanding Your Options for Child Custody
Child custody cases are often complex and filled with emotions because you are making decisions about children rather than assets. Certainly, deciding where children will reside and with whom, is not the same as splitting physical assets like a home and personal belongings. That is why child custody cases can be incredibly challenging.
Your challenges and concerns can be eased by getting answers from an experienced child custody lawyer in PA who understands family law and truly cares about you and your children. As seasoned child custody lawyers, we know that there are options beyond fighting a battle in open court.
Collaborative Law/Mediation
Not all child custody cases have to go to court. Through a process called collaborative law, our child custody lawyers can help you explore amicable custody arrangements that work for your particular circumstances.
What is Collaborative Law?
Collaborative law is a way to resolve legal disputes, such as child custody, without having to endure traditional court proceedings. This method involves coming to an agreement with both sides sitting down together to negotiate terms of child custody rather than letting a judge decide.
The negotiations involve both parents and their collaboratively trained family law attorney, and may include other experts who will help the parents discuss and communicate in ways that foster cooperation rather than hostility.
What are the Benefits of Collaborative Law?
Collaborative law works toward a goal of harmonious resolution rather than a court battle, which can be less stressful for you and your child. Working together, both parties look for a fair and balanced approach to a child custody agreement that prioritizes the child's needs.  This mediation also offers a way to avoid more expensive court costs and preserves privacy because details of the negotiations are not filed with the courts for public record.
Related Posts:
Court Representation
When a court battle is inevitable, our child custody lawyers are expert litigators, prepared to handle your case in and out of the courtroom.  If your case is complicated, you need an experienced child custody lawyer on your side. At Daley Zucker, LLC, our team of child custody lawyers in PA are prepared to handle your case with expertise and compassion.
You don't have to go through this difficult time alone. Get the representation you need to move forward with confidence. Our child custody lawyers care about what is best for you and your child.
With offices throughout South Central PA in Harrisburg, Lemoyne, and Carlisle, the child custody lawyers in PA at Daley Zucker, LLC are here when you need us most.
SCHEDULE A CONSULTATION TODAY!
Child Custody Lawyers near You
Family Law Practice Areas
Protecting yourself and your family starts with the right family law attorney. From drafting prenuptial agreements to helping you navigate the complexities of child custody, support, or divorce, our attorneys are ready to help with practical solutions that lead to real results.

Ask about a free consultation with one of our Family Law attorneys!
Our Family Law Attorneys
Sandra L. Meilton
Tina M. Laudermilch
Karen W. Miller
Casey Johnson-Welsh

Important Documents