Divorce
Expert Divorce Attorneys Harrisburg, PA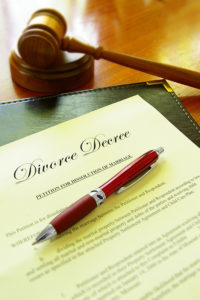 Whether you are considering a divorce or right in the middle of one, you have probably never been more uncertain about your future or concerned about your children.
Emotions are running high.
You are afraid of doing or saying the wrong thing.
You are not sure what to do next.
You just want things to settle down so you can get your bearings.
During a divorce it is common to have more questions than answers. That is why it is important to get the answers you need by consulting the best divorce attorney you can find.
At Daley Zucker, LLC, our expert divorce attorneys in Harrisburg, PA have been handling divorce cases for over 50 years combined. We understand the complexities of the law surrounding divorce, as well as the emotional consequences. We're here to listen to your concerns and help you find practical solutions that secure your future.
Put Our Tools to Work for You
Collaborative Law
At Daley Zucker, LLC,  we believe that many divorces do not need to be painful battles. In fact, many cases can be resolved in a civilized, amicable way without involving the courts. Collaborative Law is an option divorcing couples have to resolve their divorce issues by making a decision to come to agreements on all issues rather than going to court.
Using the Collaborative process allows parties to keep their divorce private, to keep control, and to maintain a civil relationship, particularly when there are children involved. The Collaborative approach is less emotionally taxing for everyone involved and can be less expensive as well.  Attorney Karen W. Miller is collaboratively trained and offers a free 15 minute consultation to explain the Collaborative process for anyone interested in learning more about the process.
Mediation
The family law attorneys at Daley Zucker, LLC can also help you either participate effectively in the mediation process, or conduct the mediation, helping you bring a more amicable conclusion to disputes without years of motions, pleadings and paperwork. Our divorce lawyers are well-versed in the mediation process and can help you through every step along the way.
Attorney Sandra L. Meilton is also a trained mediator and may be retained to mediate all family law issues, including equitable distribution, support and custody matters.
Related Post: How to Prepare for Divorce Mediation
Solid Representation
While our divorce attorneys are focused on practical solutions that resolve situations quickly and amicably, we know that even the best divorce attorney can not resolve every situation without conflict. Sometimes determination and the will to fight are the most valuable assets we bring to our clients. We are here to guide you through the process and protect your rights at every turn from the settlement table to the courtroom.
Let us help you explore the options for your divorce.
With offices throughout South Central PA in Harrisburg, Lemoyne and Carlisle, we are here when you need us most. Contact us if you'd like to learn more about the different types of divorce.
Helpful Articles:
Family Law Practice Areas
Protecting yourself and your family starts with the right family law attorney. From drafting prenuptial agreements to helping you navigate the complexities of child custody, support, or divorce, our attorneys are ready to help with practical solutions that lead to real results.

Ask about a free consultation with one of our Family Law attorneys!
Our Family Law Attorneys
Sandra L. Meilton
Tina M. Laudermilch
Karen W. Miller
Casey Johnson-Welsh

Important Documents