Step-Parent Adoption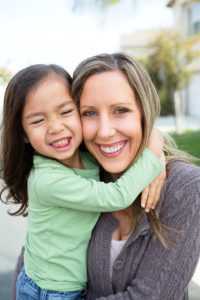 Step-parents often consider legal adoption of a step-child to protect those strong emotional bonds by "making it official." Just as couples who get married enjoy certain rights and benefits under the law because of their status, adoptive parents also have a protected legal status and enjoy all the same rights and obligations with respect to their child(ren) as natural parents.
Step-parent adoptions can present unique questions, such as:
What happens if the non-custodial parent does not consent?
Are the rules different for step-parent adoptions than they are for other types of adoptions?
Generally, if the non-custodial parent consents or is deceased, step-parent adoptions can be fairly easy or at least less complex than other types of adoptions. However, if the non-custodial parent does not consent, complex legal issues and protracted litigation can arise.
Terminating the rights of a natural parent who does not consent, even where that parent does not have custody, can be very difficult depending on the situation. As in any custody matter, the best interests of the child will be closely examined.
Related Post: What To Know About Adoption
Contact Us
It is important to have the assistance of attorneys who understand the issues, know the laws and statutes that apply, and can guide you through the legal process. The attorneys at Daley Zucker, LLC work with families to assure that step-parent adoptions go as smoothly as possible. If you are a step-parent considering adoption, contact us to learn how our family law attorneys can help you.
Family Law Practice Areas
Protecting yourself and your family starts with the right family law attorney. From drafting prenuptial agreements to helping you navigate the complexities of child custody, support, or divorce, our attorneys are ready to help with practical solutions that lead to real results.

Ask about a free consultation with one of our Family Law attorneys!
Our Family Law Attorneys
Sandra L. Meilton
Tina M. Laudermilch
Karen W. Miller
Casey Johnson-Welsh

Important Documents