Marital Settlement Agreements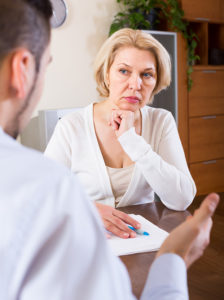 Just as any other court case might be settled between parties before the case goes to court, divorces can be settled in a similar manner. Whether a divorcing couple comes to an agreement on their own, through mediation or the collaborative law process, or through negotiations between their attorneys, a marital settlement agreement should be drafted in writing so there are no misunderstandings down the road.
It is important that marital settlement agreements be drafted properly to be accepted by the court. You will also want to ensure the agreement meets your needs before signing on the dotted line. Marital settlement agreements can be drafted at any time before the final judgment of divorce is entered.
At Daley Zucker, LLC, our family law attorneys have extensive experience assisting clients with the negotiation and drafting of marital settlement agreements. Whether you are ready to settle or need some help hammering out the details, we would be happy to walk you through the process.
Our law offices are conveniently located in Harrisburg, Lemoyne and Carlisle, PA for your convenience.
Understanding Marital Settlement Agreements
Marital settlement agreements often include provisions for:
How property will be divided between the couple
Division of debt acquired during the marriage
Ongoing alimony payments
Get the support and guidance you need to negotiate a fair settlement with your spouse. Our law offices are conveniently located on the East Shore in Harrisburg, PA, and on the West Shore in Lemoyne and Carlisle, PA.
Family Law Practice Areas
Protecting yourself and your family starts with the right family law attorney. From drafting prenuptial agreements to helping you navigate the complexities of child custody, support, or divorce, our attorneys are ready to help with practical solutions that lead to real results.

Ask about a free consultation with one of our Family Law attorneys!
Our Family Law Attorneys
Sandra L. Meilton
Tina M. Laudermilch
Karen W. Miller
Casey Johnson-Welsh

Important Documents