The Importance of a Legal Health Check-Up
July 26, 2018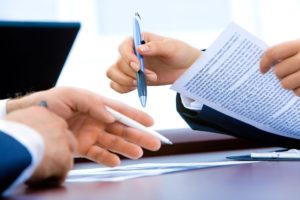 Just like having an annual medical checkup, establishing an estate plan is one of the most important steps you can take to protect yourself and your loved ones.  In many instances, people spend more time planning a family vacation than they do creating an estate plan.  Proper estate planning not only puts you in control of your assets, it can also spare your loved ones the expense, delay and stress of managing your affairs after you are no longer here or unable to do so if you become incapacitated.
The three most important estate planning documents that everyone should have are a Will, Power of Attorney, and Advanced Directive.  Advanced Directives are commonly referred to as "Living Wills".  It is important to understand how each of these tools can be helpful to you and your family.
A Will is important because it allows you to designate who will inherit your property.   More importantly, a Will provides you with an opportunity to designate a guardian for your minor children should your spouse not survive you.  Generally, Wills only have legal relevance after your lifetime.
A Power of Attorney allows you to appoint an agent to assist you during your lifetime with financial and/or medical matters.  A power of attorney can be very broad or very limited in scope.  A Power of Attorney can be relevant during periods of competence or incompetence.
An Advanced Directive or Living Will specifies your end of life medical care decisions and may appoint an agent to confirm that those directives are followed.  Advanced Directives can provide your loved ones with guidance during the most critical time of your life.
If you need legal assistance, please contact Melissa L. Van Eck, Esquire at (717) 724-9821.
---
Contact Us