So You Want to Start Your Own Business?
November 29, 2018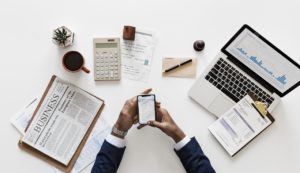 I am continually impressed with the level of entrepreneurship in our country.  Lately, the "hot" new local business is craft breweries, but there are many exciting business opportunities.
Very often the inspiration for a new business comes from the lack of service or inconvenience that someone observes and correctly tries to remedy.  Some huge companies started because people realized that "ride sharing" was better than using a taxi cab.  In any case, if your life's dream is to start a business, please feel free to contact our firm for legal assistance and consulting.
The first issue in any new business is selecting the business formation.  This can be complicated.  You will want to protect your personal assets so that the only thing you are risking is your business investment.  This can be accomplished with the creation of a limited liability entity like a corporation or limited liability company.  There are advantages and disadvantages with each choice. My firm can assist you with this decision.
The next problem in any business is making sure that you accurately report and file the many taxes that the federal, state and local governments assess and collect.
My firm can assist with this as well.  Depending on the type of business, you may have income tax, sales tax, unemployment compensation tax, state property tax and of course, all the trust taxes collected from any employees that you may have.
This can be daunting.  While you are anxious to deploy your creativity into building a business; it may appear that government regulations and taxes are impairing this effort.  Regardless of your feelings on the subject, the governmental units will be collecting these taxes, and it's in your best interest to make sure that you do it correctly.
Please feel free to contact our firm if you are interested in setting up a new business in 2019 or anytime after that.
Steven P. Miner, Esquire
Daley Zucker Meilton & Miner, LLC
645 N. 12th Street, Suite 200
Lemoyne, PA  17043
(717) 724-9821
sminer@daleyzucker.com
---
Contact Us