Safe Exchange Zones
October 13, 2017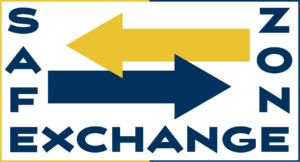 It is not often that I get to create a blog for my firm, Daley Zucker Meilton & Miner, LLC, that also involves my client, Lower Allen Township. As Solicitor of the Township, I am very pleased to announce that they have created a "safe exchange zone" in the Township.
This designated area allows people to make exchanges at the Lower Allen Township Municipal Services Building at 2233 Gettysburg Road, Camp Hill. The area is well lit, visible from the roadway and a high definition camera will record the exchange. In fact, there are two cameras, one panoramic and one more defined, so that these exchanges can be made safely.
This is a very important development for Daley Zucker Meilton & Miner LLC's family law practice and its clients. Often in a child custody situation, parents may not have a friendly relationship and prefer to exchange custody of the children in a "neutral" zone. But a common problem in that situation is finding a neutral, safe place for the exchange. The "safe exchange zone" is ideal for this, because it is constantly being monitored by Lower Allen Township Police. An added benefit is that the safe exchange zone is open to everyone, not just residents of Lower Allen Township.
Another area of concern for many people is the need for a safe exchange zone for the completion of online sales. This is an ideal facility for people that are selling goods on E-Bay or CraigsList. Many of these transactions involve cash, so security is very important. Moreover, some of the vendors or buyers may not be altogether honest. This place, the exchange zone, is a protected area where cash transfers can occur. Additionally, if the goods are not as advertised, or posted on the website, there is a security against any recrimination for sales that have gone bad.
If our firm can provide further information about custody exchanges, please feel free to call Daley Zucker Meilton & Miner, LLC at (717) 724-9821.
Additionally, the contact for Lower Allen Township is (717) 975-7575.
---
Contact Us