Providing for Your Personal Property
September 17, 2018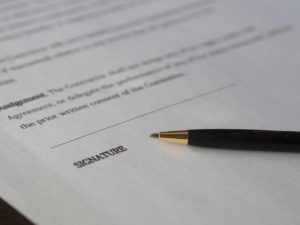 When thinking about your estate planning, you should also consider where you want your personal property to go.  Many of us have a unique property that might require special consideration or even proactive planning before our death.   Rare collectibles, family heirlooms, frequent flyer miles, and pets are just a few of the unique items to consider in any estate plan.
Your estate planning documents should set forth how to divide your personal property.  Perhaps your goal is to leave a particular asset to benefit a specific organization, or you might hope that your collection can be preserved in a museum for others to enjoy.  Such bequests may be declined, so you will want to explore all of your options now.  An experienced attorney can also assist you in determining whether your personal property should be transferred prior to your death or through another legal document like a trust.
If you would like more information, please attend our Protecting Your Pets & Other Unique Assets Seminar on Wednesday, September 19, 2018, at 5:30 p.m. or contact Daley Zucker Meilton & Miner, LLC at (717) 724-9821 to schedule an appointment today.
---
Contact Us