Pennsylvania's Home Improvement Consumer Protection Act
June 17, 2014
The Basics of Pennsylvania's Home Improvement Consumer Protection Act: What it Means for Contractors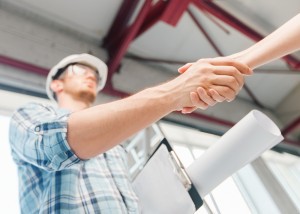 In 2009, Pennsylvania's Home Improvement Consumer Protection Act went into effect. Since then, any contractor that performs work totaling $5,000 per year or $500 per job for residential customers must register with Pennsylvania, or risk civil and criminal penalties.
Who must register?
Any contractor, subcontractor or independent contractor who performs home improvements in Pennsylvania.
What counts as home improvements?
Home improvements include remodeling, repairing, replacement, removal, demolition, installation, renovation, modernization, alteration, conversion, rehabilitation, improvement, or sandblasting of swimming pools, driveways, garages, roofs, porches, pool houses, flooring, gazebos, siding, fences, solar energy systems, security systems, insulation, patios, cabanas, sheds, landscaping, painting, windows, doors, central heating, air conditioning, storm windows or awnings and waterproofing.
Registered, now what?
After receiving the registration certificate, the registration number, or HIC number, must be included in all advertisements, contracts, estimates, receipts and proposals. Additionally, contracts must be in writing and signed by the homeowner.
Do contracts need to include anything specific?
Yes, in order for contracts to be enforceable, the contracts must have your HIC number, the date of the transaction, an estimated start and completion date, description of work, name, address, and phone number of the contractor, any known subcontractors, sales price, disclaimer on your liability insurance, right of rescission and the toll free telephone number of the Pennsylvania Bureau of Consumer Protection.
What do you mean, "right of rescission"?
Unless the work to be performed is emergency work, consumers have the right to change their mind and cancel the contract until midnight, three business days after the date of the transaction. You must also provide the consumer with a Notice of Cancellation when you give them their contract.
I need help! What should I do?
If you are unsure if you are complying with the Home Improvement Consumer Protection Act, or just want to ensure that you are, a business attorney at DZMM can help. We have experience assisting home improvement contractors in preparing subpoena responses from the Attorney General's office for HICPA investigations and in drafting and revising contracts to ensure compliance with the act. We can also assist in the registration process.
---
Contact Us