National Doughnut Day
May 31, 2018
The first Friday of June is annually celebrated as National Doughnut Day in the United States. National Doughnut Day, however, is about more than just honoring those tasty treats.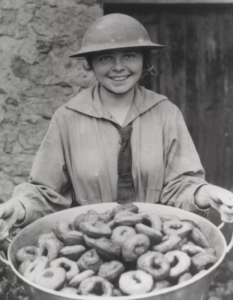 During WWI, the Salvation Army dispatched over 250 women (the "Lassies") to prepare and deliver food to soldiers on the front lines in Europe. These volunteers made home cooked meals and provided a morale boost our troops needed. Two of the Salvation Army Lassies, Margaret Sheldon, and Helen Purviance, came up with the idea of providing doughnuts to the soldiers. The Lassies were quite a creative group as they found that placing oil in the metal helmets of our soldiers was a great way to cook these treats. In this way, National Doughnut Day honors the Salvation Army "Lassies" of WWI.
Later, National Doughnut Day became a way to raise awareness about the war and to raise funds for the Salvation Army's activities on the battlefield. In many parts of the country, the tradition of serving donuts to raise funds for the Salvation Army still exits.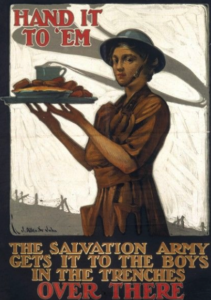 This Friday, celebrate the spirit of charity by volunteering at your local Salvation Army or other non-profit organization that works with the armed forces. Then visit your local Donut Shop to enjoy the tasty treat.
If you find yourself in need of assistance, on or off the battlefield, contact Melissa L. Van Eck, Esquire at (717) 724-9821.
---
Contact Us