Free Seminar: Planning for College – A Parent's Guide
May 29, 2018
Community Outreach Seminar Series presents, free to the public, Planning for College – A Parent's Guide. Discover resources for paying for college. Are Parent Plus loans a good idea? Who is responsible for payment? College Students are financially dependent on you but legally they are adults, so how do you protect them and you?
When: Thursday, June 14, 2018 at 5:30pm
Where: 635 n. 12th Street Lemoyne, PA 17043
Contact Donna at 717-724-9821 to reserve your seat today!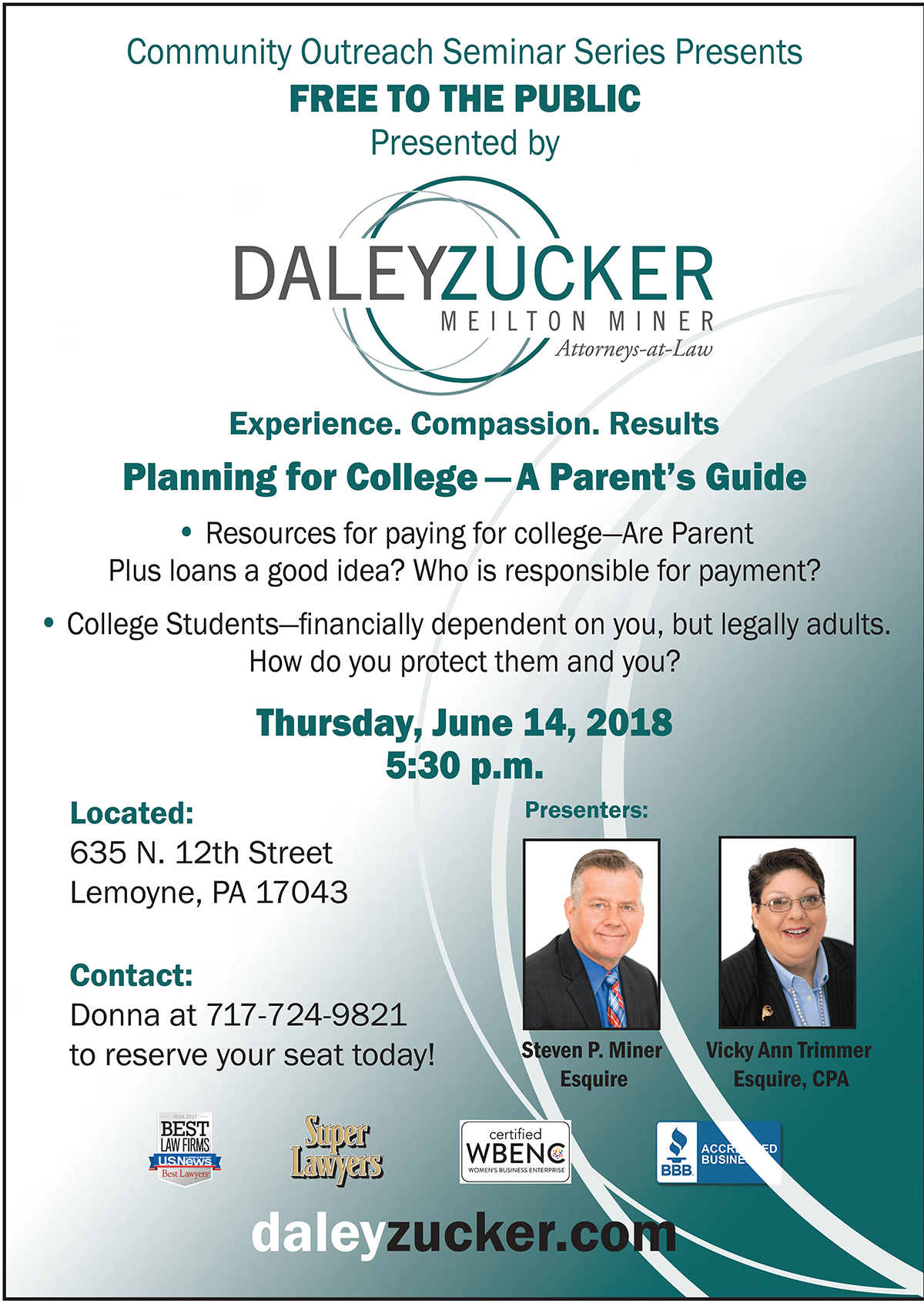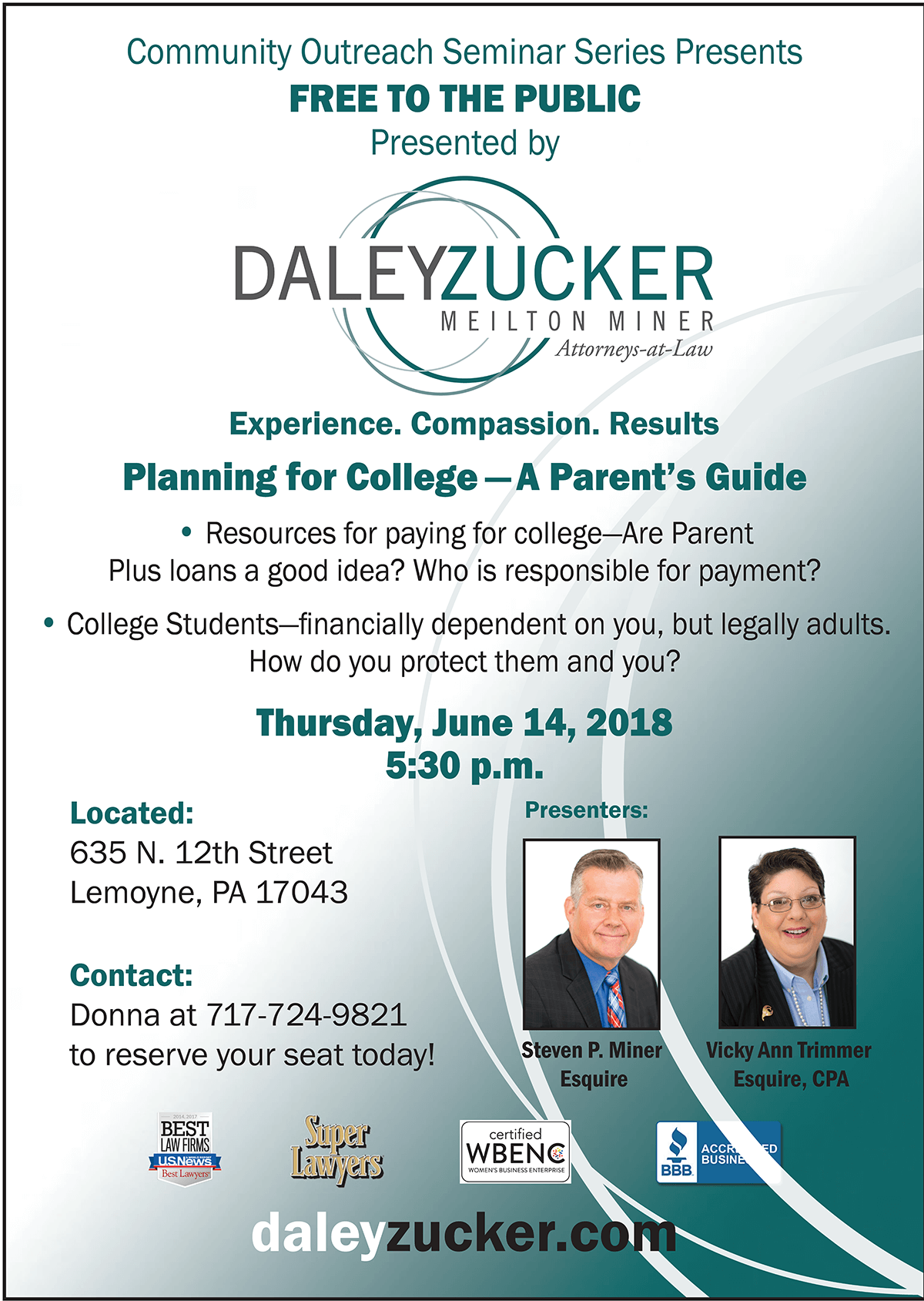 ---
Contact Us