Free Seminar: Alternative Dispute Resolution Mediation and Collaborative Law
August 9, 2018
Community Outreach Seminar Series presents, free to the public, Alternative Dispute Resolution Mediation and Collaborative Law. Learn the alternatives to Litigation including mediation, collaborative process, Arbitration. Discover the advantages as well, such as privacy, control over the process, and creating solutions unique to your situation.
When: Thursday, August 23, 2018 at 5:30pm
Where: 635 n. 12th Street Lemoyne, PA 17043
Contact Donna at 717-724-9821 to reserve your seat today!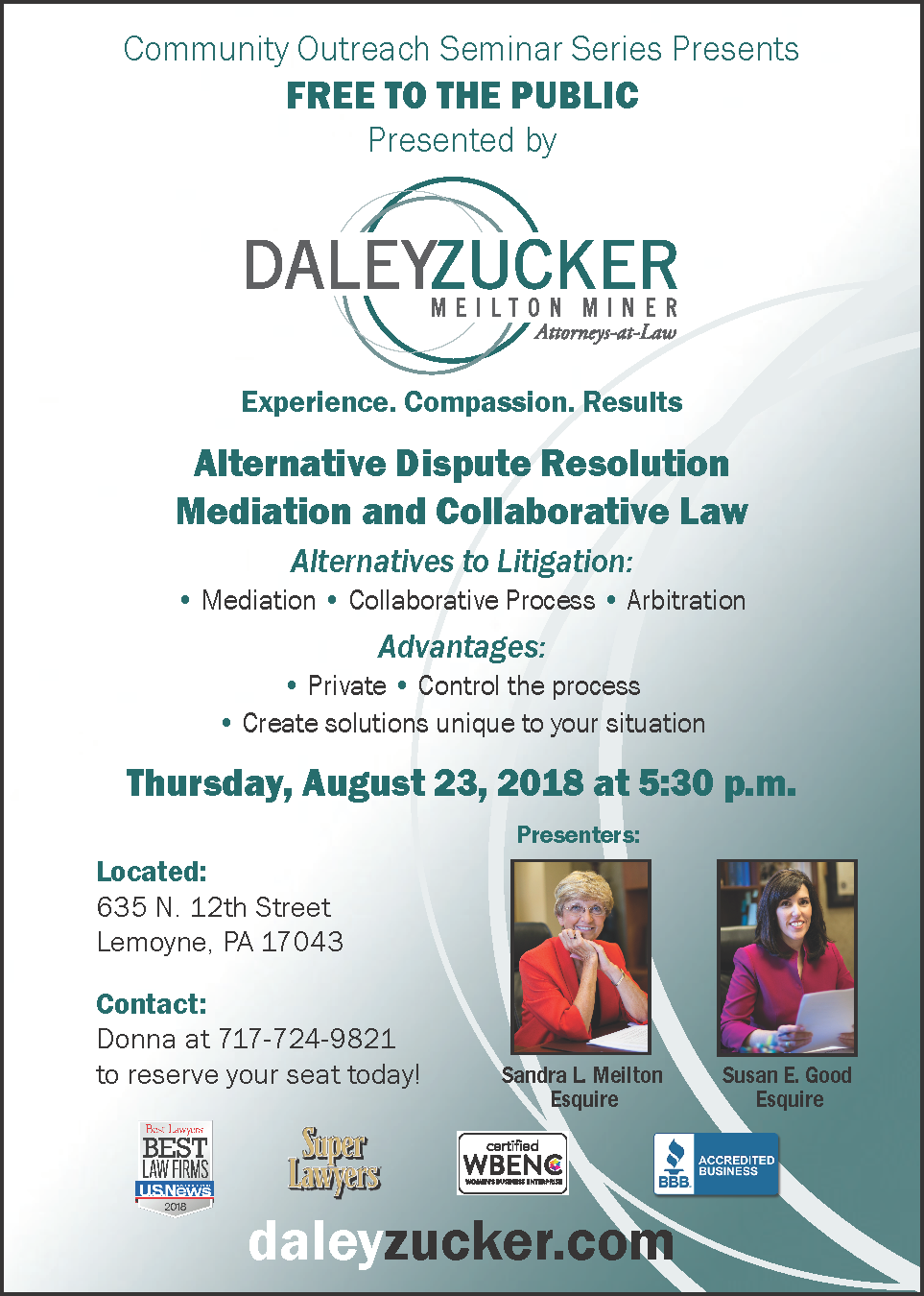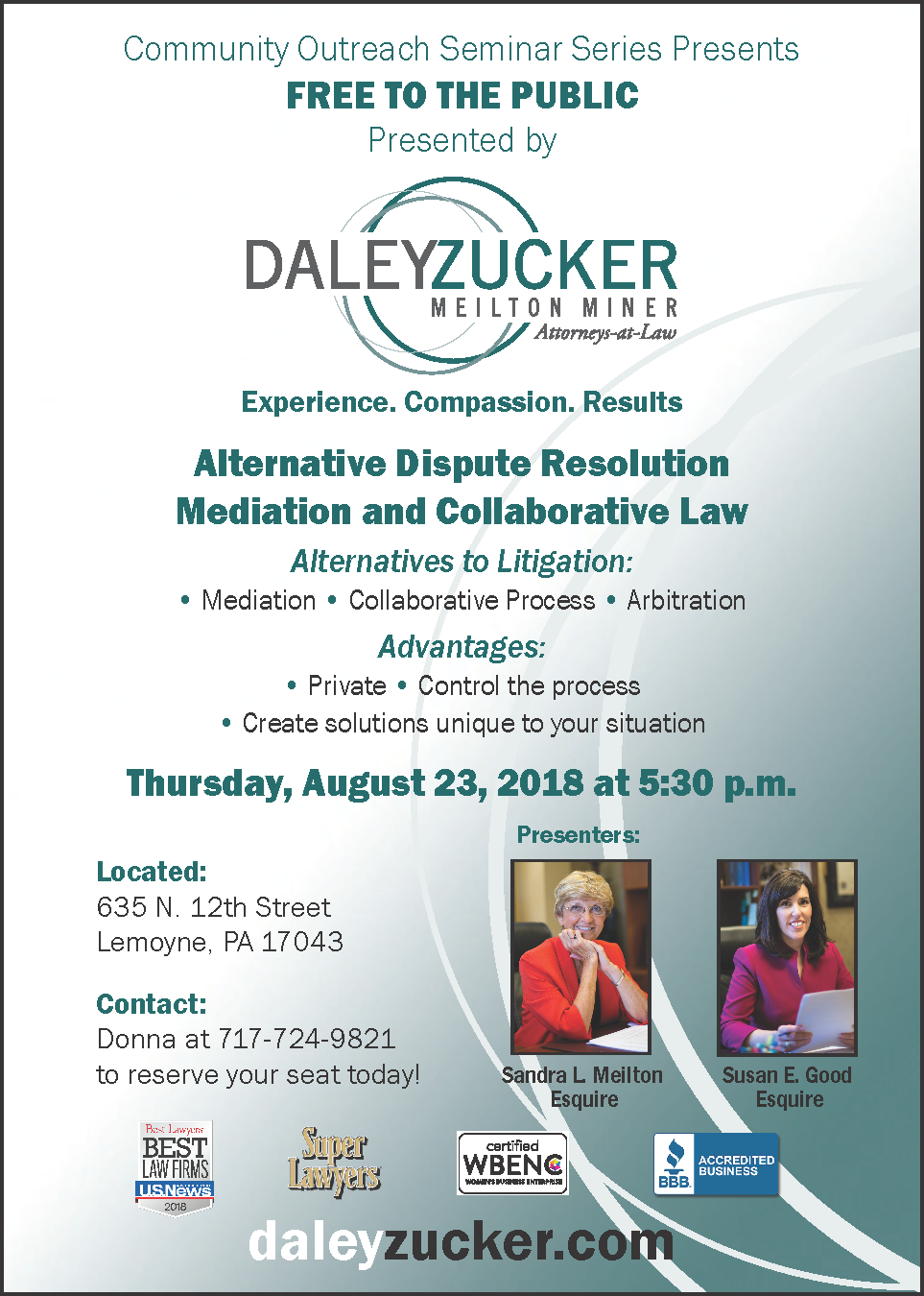 ---
Contact Us