Emergency Medical Services Week
May 24, 2019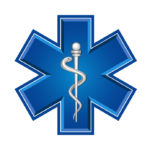 For those of you waiting for my latest legal blog, you will be disappointed until next month.  Instead, I am taking this opportunity to use my blog time to say a shout-out with appreciation and gratitude to members of the Emergency Medical Services organizations throughout Pennsylvania and the United States.
It is hard to imagine a more under-appreciated vital service than emergency medical services.
All of us will at one time be riding in an ambulance with these medical professionals.  As Solicitor of Lower Allen Township, I have had the privilege of meeting many of the staff members in the Emergency Medical Services (EMS) of the Township during my long tenure with Lower Allen.   I admire the dedication of these individuals who often work nights and weekends to protect all of us.  When you dial 911 for a medical emergency, you can be assured that you will receive life support services during your transport to a hospital, which greatly enhances your chances of survival.  Besides the obvious medical emergencies like accidents, many of us will experience a medical emergency at home.  The emergency medical services providers will arrive in a timely fashion, and hopefully, keep you alive until competent medical professionals can take over the hospital when you arrive safely.
Besides the long hours and weekends, these folks are notoriously underpaid.  Unlike many other professionals, they do not receive high compensation, and many of them are part time.  In fact, some of them actually provide service in multiple municipalities to supplement their income.
Moreover, because of the continuing advances in medical treatment, these EMS professionals are constantly undergoing additional training.  This takes additional time away from their families and other responsibilities.
To conclude, I strongly urge you to reach out to the EMS organization in your particular community and give them a well-deserved thank-you during EMS week!
---
Contact Us