Woman Owned Business Certification in PA Can Help Your Business Grow!
April 23, 2014
Woman Owned Business Certification in Pennsylvania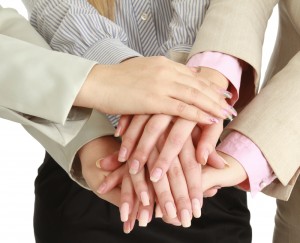 Did you know that state, federal, and many large national companies are required to award a certain percent of their contracts and purchases to women owned businesses?
Your business must first be certified in order to participate in these programs. The Harrisburg business attorneys of Daley, Zucker, Meilton & Miner can help you obtain this valuable woman owned business certification. Contact us for help.
Who Provides Certification for Woman Owned Businesses?
In the past, certification could be obtained through Pennsylvania's Department of General Services, however, as of September 2012, the Department will no longer perform certification.
Instead, businesses that want to be certified as a Woman Owned Business ("WBE") must apply through a private third party certifier.
There are several organizations that certify WBEs, including:
National Women Business Owners Corporation ("NWBOC")
What is Required for Certification in Pennsylvania?
While the requirements vary by certifying organization, typical requirements for WBE certification include:
Women Ownership. Your company must have at least 51 percent ownership by women.
Control. Women must have the primary power to direct the management of the business, including the day-to-day operations.
Contribution of capital or expertise. Evidence is required to show that the contribution of capital or expertise by women is real and substantial in proportion to their interest in the business.
US citizens. All of the owners must be US citizens or legal resident aliens.
No reliance on non-woman-owned businesses. The woman business owner must demonstrate the ability to perform in the area of expertise without reliance on financing or resources from an organization that is not woman-owned.
On-site visit. The certifying organization will perform an on-site visit of your business in order to verify the information provided in the application is accurate.
Help Your Business Grow Through Woman Owned Business Certification
Being WBE certified can help your existing business grow. Once certified, you will have access to networking events which will give you access to potential new customers and clients.
DZMM Can Help!
Daley Zucker Meilton & Miner, LLC ("DZMM") is a Pennsylvania law firm certified by the Department of General Services for the Commonwealth of Pennsylvania as a WBE and can assist your business in the certification process. Contact us today at 717-724-9821 for help becoming a certified woman owned business.
Related Posts:
---
Contact Us