Harrisburg Law Firm is Certified as a "Woman Owned Business"
August 24, 2013
Did You Know? DZMM is Certified as a Woman Owned Business in Pennsylvania?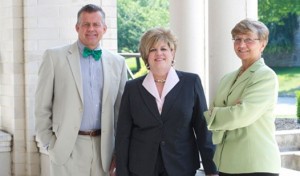 Daley Zucker Meilton & Miner, LLC ("DZMM") is a Pennsylvania law firm certified by the Department of General Services for the Commonwealth of Pennsylvania as a Woman Owned Business, ("WBE").
We Can Help You Qualify as a WBE
What our status means is that legal services performed by DZMM can qualify or help other law firms or other businesses qualify for the participation requirements mandated by state and federal governments for a myriad of governmental contracts issued throughout the year.  While many large Pennsylvania law firms have minority and women employees and partners, it is rare that these firms are Fifty One Percent (51%) owned by women or by minorities.  DZMM is proud of its certification as a WBE.
We Represent Both Individuals and Businesses
While DZMM is widely known to provide high quality Family Law services, the firm also provides a broad range of administrative legal services on behalf of businesses and individuals licensed to do business both in and outside the Commonwealth.  This representation consists of representing licensed entities before Pennsylvania state agencies, commissions and boards, which can include, but is not limited to, the Pennsylvania Department of  Revenue, the Pennsylvania Department of  Transportation, the Pennsylvania Insurance Department, the Pennsylvania Department of State  and the Pennsylvania Liquor Control Board.  Additionally, DZMM  represents both employers and employees before the Pennsylvania Human Relations Commission and the Pennsylvania Department of Labor and Industry (Unemployment Compensation).
Contact Us for Legal Representation
DZMM continues to seek opportunities to provide legal services to local, state and municipal governments that require participation by women owned businesses in its procurement of services and DZMM has the ability to serve individually or as a partner in the delivery of quality legal services. If you need legal assistance, please contact the Harrisburg lawyers of DZMM today at (717) 724-9821.
---
Contact Us