Musical Copyrights and Sampling
October 28, 2015
 The Law Surrounding Copyright and Sampling Music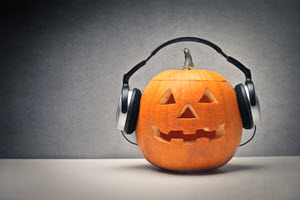 In the spirit of Halloween, I am writing my blog on musical copyrights and sampling.
The reason that I find this timely for Halloween, is because I have been listening to the rock group, "Fall Out Boy," and its hit song "Uma Thurman."  If you listen to this song, one of the components is the theme music from the hit TV show of the 1960's, "The Munsters".  After listening to this song a number of times, I thought that it would be interesting to revisit copyright law and music sampling.
In review of the particular song in question, Ms. Uma Thurman granted the band permission to use her name.  However, I cannot find any particular documentation about whether or not the composer of "The Munsters'" theme gave his or her permission, too.
Copyright Protections and Music
Copyright law generally protects artistic compositions for fifty (50) years after the death of the author or composer.  As many of you know, The Munsters TV show was popular in the 1960's, and can still be seen in reruns.  The theme is very memorable, and works very well in the Fall Out Boy song.
As many of you know, sampling is very common in the music industry.  Very often, a musician will use a few notes or lines from another artist's music as a tribute or recognition.  The recognition is done formally, including proper royalties.  There is nothing wrong with this type of "sampling."  Moreover, many times the composer will not require any fee as long as the composition receives proper attribution.
However, all of us are familiar with lawsuits where this type of  attribution was not received. The resulting lawsuit seeks damages for failure to pay royalties.  The hit single "Ice-Ice Baby" by Vanilla Ice contained a copyright protected line from the Queen/David Bowie hit, "Under-Pressure."  Also, as many of you are aware, rap music often samples compositions from other music genres, but changes them in some way, so that they do not appear to be copies.
Additionally, if you wish to parody, or make fun of a musical composition,  you generally do not have to pay royalties.  This has been the stock and trade of one, Weird Al Yankovic, who has devoted his career to making satirical parodies of various hit songs.
Conclusion
Returning to the point of Halloween, I hope you enjoyed The Munsters TV show as much as I did growing up.
If you are seeking additional information about this topic or others, please feel free to contact me at the law firm of Daley Zucker Meilton & Miner, LLC.
---
Contact Us