Wills
While estate planning is a complex topic, there are four basic documents that everyone should draft, regardless of the size of their estate or their financial situation:
Will
General Power of Attorney
Healthcare Power of Attorney
Advanced Directive (Living Will)
These documents form the foundation of your estate plan and should be drafted by an experienced attorney that handles wills.
Related Post:
What is a Will?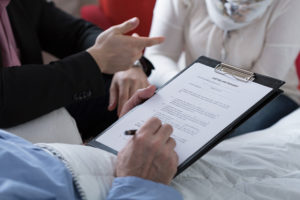 When it comes to your estate, your Will is perhaps the most important document you prepare. A will is a document that outlines how your property, including money, stocks, real estate and any other assets, including any businesses, you might own, will be distributed after you pass away.
By drafting a Will, you can control who receives your assets, who will be the guardian of your children, who will be responsible to invest and distribute any assets given to children or grandchildren, and who will be responsible for handling each of these important duties.
When you prepare a Will, you also will help to reduce the time and cost necessary to handle (administer) your estate. The Will addresses who pays the taxes and other expenses for the estate, and helps to reduce the disputes and ill feelings that sometimes arise among beneficiaries, especially during property distributions.
But if you die without a Will, your property will be distributed according to state law, which is called intestacy. When you die intestate, the state – not you – decides how your property is divided, and it may well be different from how you desired it to be.
If you want to be certain that your property passes to the individuals of your choosing, and that your children, grandchildren and others receive what you desire, or even if you simply want to make sure that your surviving spouse receives all of your estate, you need to have a Will.
Whether your estate is simple or complex, it is important to meet with an attorney who understands the laws and procedures involved. The estate planning attorneys at Daley Zucker, LLC can help you provide for your loved ones and plan for the future.
What is a Power of Attorney?
If you suddenly became incapacitated and could no longer handle your affairs, who would you want in the driver's seat of your life?
Who would you want to take care of your family or your children? Who would you trust to pay your bills or handle your investments? Who should make the routine medical decisions for you?
The truth is you may not have much choice in the matter if you do not put your wishes in writing. And even worse, your family will need to petition the court to appoint someone to oversee your affairs, costing them both time and money.
To avoid problems and ensure your affairs are handled properly, you need to draw up a Power of Attorney that authorizes a person you designate to handle your affairs. It is simple to do with the help of an experienced attorney and provides peace of mind for both you and your family.
Related Post: Power of Attorney One Stop Solution to Multiple Problems
At Daley Zucker, LLC we have been helping families with estate planning for over 50 years. Do not put off this important decision. Put our experience to work for you.
What is a Living Will?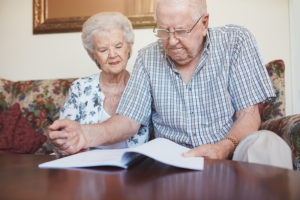 A Living Will or Advanced Directive allows you to appoint a person to make healthcare decisions for you if you become incapacitated. It coordinates with your Healthcare Power of Attorney.
Requirements for Living Wills vary state by state, so it is important to hire an experienced attorney to ensure this document is drafted properly.
Your Living Will or Advanced Directive will be a legally binding document and may include provisions to address multiple scenarios of possible medical care such as:
Care to alleviate pain or suffering
Extraordinary measures such as CPR, feeding tubes, or breathing apparatus
The use of intravenous antibiotics
Conditions where you do or do not want some forms of medical treatment
Discussing your wishes with your attorney and formalizing them in writing is the best way to ensure those wishes are carried out, should it ever become necessary.
The attorneys at Daley Zucker, LLC can help you draft a Living Will that makes decisions in times of crisis easier for your loved ones.
Estate Planning Practice Areas
Depending on the size of your estate and your family situation, more complex planning may be required. Various trusts are available to both minimize taxes and protect loved ones. The attorneys at Daley Zucker, LLC can help with every aspect of your estate planning including:
Our Estate Planning Attorneys
Patricia Carey Zucker
Vicky Ann Trimmer
Karen W. Miller