Bankruptcy Law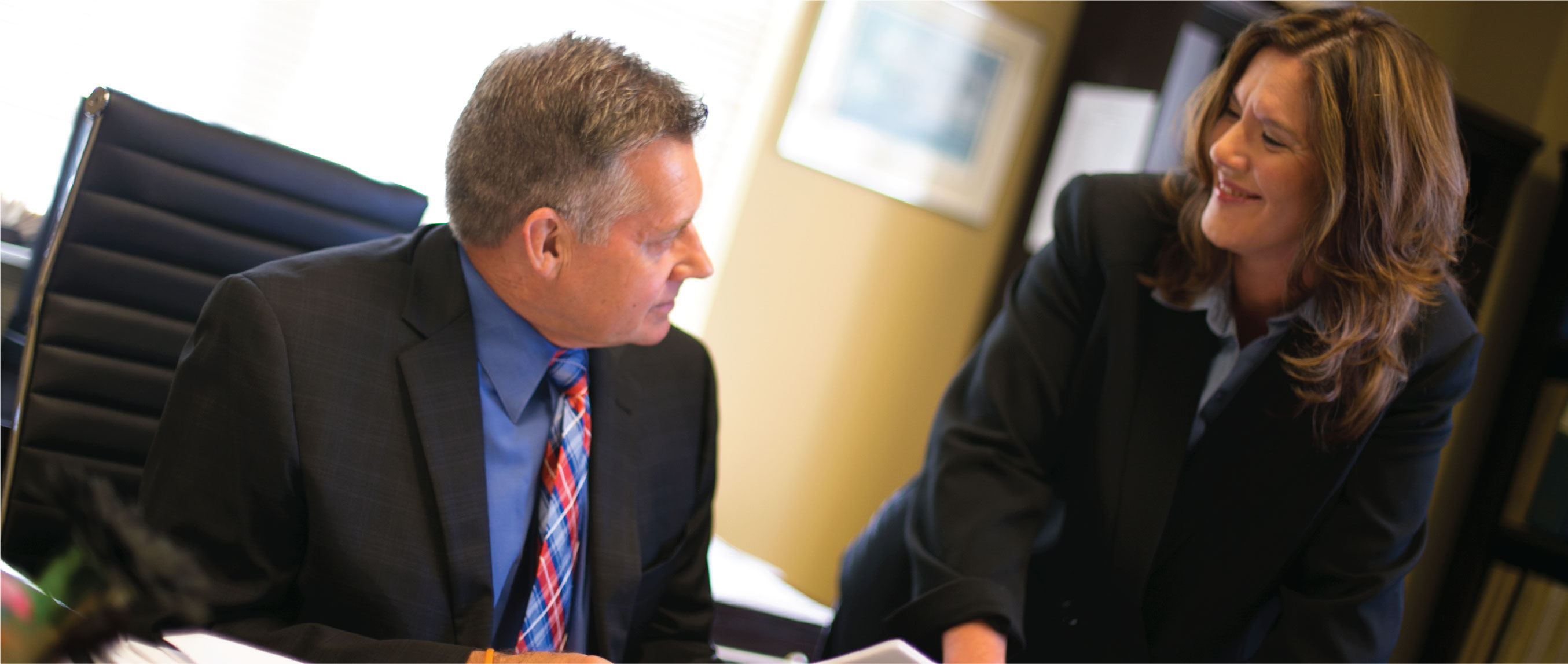 Even the most conscientious and careful individuals can experience financial distress. Unexpected life changes like unemployment, extensive medical bills, reduced household income due to divorce or separation or other unexpected expenses can make it difficult to pay off debts.
Regardless of the reason for your financial distress, the experienced bankruptcy attorneys at Daley Zucker can help.
Our bankruptcy attorneys provide counsel on how to:
Eliminate debt and protect your property from seizure
Stop lawsuits and eliminate judgments
Save your home from foreclosure
Prevent repossession of your car or other assets
Stop harassing phone calls from creditors
The professional bankruptcy lawyers at Daley Zucker are here to help.
If you feel overwhelmed by your financial situation, it's important to contact an attorney to help you sort out your options. Too often we learn that our clients have tolerated harassment and lived with fear and uncertainty before they contacted us for help.
Is filing bankruptcy right for you? Our attorneys can help you decide.
Understanding the Bankruptcy Process
Filing for bankruptcy is a personal decision that can only be made by you. The circumstances of each case are unique. Accordingly, there is no "checklist" that must be satisfied in order to qualify for bankruptcy. However, the legal process follows the same steps.
The Petition
A bankruptcy proceeding is initiated by filing a "Petition". A Petition contains basic information such as your name, address, the estimated level of your debt and the aggregate value of your assets.
The Order for Relief
Immediately upon filing the Petition, a case number will be assigned and the court will issue an "Order for Relief". The Order for Relief will immediately be served upon all of your creditors. This Order for Relief prohibits creditors from commencing or continuing any act to collect, assess or recover a claim against you that arose before the commencement of the case.
That means:
The collection calls will stop and the threatening letters will cease
Lawsuits filed against you for the collection of money or for foreclosure on your home must immediately stop
You and your property will be protected from harassment and seizure
The Discharge Order
Unlike the Order for Relief, which is entered at the beginning of your case, the Discharge Order is entered at the end of your case. The Discharge Order eliminates your liability on most, if not all, of your unsecured debt.
Once the Discharge Order is entered, most unsecured creditors are required to cease all collection efforts against you forever.
Obtaining a Discharge
As set forth above, the Order for Relief is entered automatically. By contrast, the Discharge Order will not be entered until you complete the bankruptcy process. Generally, three things must be accomplished to complete the bankruptcy process.
You must prepare and file paperwork with the court called "Schedules" and a "Statement of Financial Affairs".
You must complete a financial management course
File proof that you've completed the course with the court.
Schedules
Bankruptcy is an administrative process. That means that it is unlikely that you will ever meet a bankruptcy judge or set foot in a bankruptcy court room.
Although you will not appear before a bankruptcy judge, you are required to disclose certain financial information. This is accomplished by completing paperwork called
"Schedules." The Schedules should be prepared, with your assistance, by an experienced bankruptcy attorney.
The Meeting of Creditors
After your schedules are filed, you and your attorney will be required to appear at a "Meeting of Creditors." The Bankruptcy Code requires anyone who files a Petition to appear before a Trustee and testify that the information listed on their Schedules is truthful and accurate to the best of their knowledge. There is no need to be alarmed or concerned about the Meeting of Creditors. Your attorney will attend the Meeting with you. During the Meeting, you will be asked by the Trustee to take an Oath and verify that the information you provided on your schedules is correct.
Financial Management Counseling
Bankruptcy law requires mandatory credit counseling for debtors. In general, you must file a certificate of credit counseling completion when you file for bankruptcy,
and provide evidence of completion of debtor education after you file for bankruptcy – but before your debts are discharged.
The credit counseling session must be completed through a credit counseling agency approved by the Office of the U.S. Trustee. The counseling may be done in person,
by telephone or over the Internet. A Credit Counseling certificate of completion must accompany the initial bankruptcy petition.
Schedule a FREE, Confidential Consultation Today!
Daley Zucker is a debt relief agency. We help people file for bankruptcy relief under the Bankruptcy Code.  The information provided here is general and should not be substituted for the advice and counsel of an attorney.
Related Posts:
Bankruptcy Practice Areas
At Daley Zucker we're here to assist you in every area of the bankruptcy process including:
Our Bankruptcy Attorneys
Steven P. Miner