Family Medical Leave Act PA (FMLA)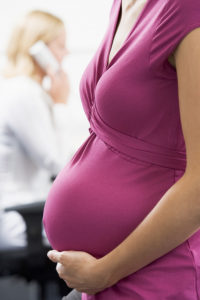 At Daley Zucker, we regularly represent employees and employers in Family Medical Leave Act (FMLA) matters.
The FMLA requires many employers to provide employees with job-protected unpaid leave:
Because of a serious health condition that makes the employee unable to perform his or her job
To care for a sick family member
To care for a new child (including by birth, adoption or foster care)
The Family Medical Leave Act in PA is administered by the Employment Standards Administration's Wage and Hour Division within the U.S. Department of Labor.
If you have suffered from an adverse employment action because you were sick or had a health issue in the family, you must first determine if you and your employer are covered under the FMLA, and if so, whether your rights under the FMLA have been violated.
The FMLA requires covered employers to grant an eligible employee up to a total of 12 work weeks of unpaid leave during any 12 month period for one or more of the reasons specified above. Disputes may arise under the FMLA, and it is important for employees and employers to determine how or if FMLA applies, and what rights and responsibilities each employee or employer may have.
If you are an employee, you must verify if you are covered under FMLA. Employers must determine their responsibilities under the FMLA and whether they are within their rights to take an adverse employment action against an employee.
The attorneys at Daley Zucker regularly counsel employees and employers in FMLA matters, and believe that we benefit our clients by viewing the Family Medical Leave Act in PA from both sides.
At Daley Zucker, we seek to negotiate early amicable resolutions of employment cases, if possible, for the parties to pursue constructive results and move forward. When that is not possible, we represent our clients in all relevant proceedings to assure their rights are protected.
We have law offices in Harrisburg, Lemoyne and Carlisle to serve you.