PA Unemployment Compensation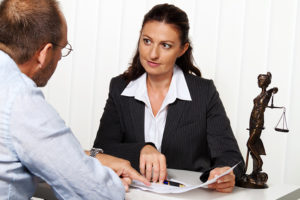 The Pennsylvania Unemployment Compensation Act establishes a safety net that provides weekly benefits to eligible Pennsylvania workers who have been laid off or terminated through no fault of their own. Unfortunately, the process isn't always easy to navigate, especially when employer and employee disagree.
At Daley Zucker, we are professional unemployment lawyers in PA and represent employees seeking unemployment benefits, as well as employers who must defend against unemployment claims that are without merit.

Employees
If you believe you are entitled to unemployment benefits, you must first file a claim with the Pennsylvania Department of Labor and Industry. If you have filed a claim for unemployment benefits and been denied, you are entitled to a hearing before an Unemployment Compensation Referee.
Employers
Are you involved in an unemployment compensation appeal? Get help determining if you are required to pay unemployment benefits and obtain assistance if you do not believe it is appropriate for you to pay.
How We Help
Daley Zucker works closely with clients to help them navigate the unemployment compensation system. Our experience serving both employers and employees in unemployment compensation cases gives us a broad perspective that helps resolve disputes quickly. Since we understand both sides of the issue, we're often able to help both parties come to an amicable resolution early in the process.
When an amicable resolution is not possible, our unemployment attorneys in Harrisburg, PA have the knowledge and experience to pursue litigation to assure our clients' rights are fully protected.
What's Next? Call Your Unemployment Lawyers in PA!
Whether you're an employee who has been denied unemployment benefits or an employer defending against an unemployment claim, our unemployment lawyers in PA can help!
Our law offices are conveniently located in Harrisburg, Mechanicsburg and Carlisle, PA.