Employment Discrimination Cases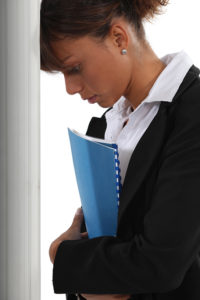 Employment discrimination occurs when an employer (or union or employment agency) violates Federal or State law and hires, fires, retaliates against or treats an employee illegally based upon the employee's:
Age
Religion
Sex
Disability
National origin
Illegal discrimination may include types of harassment that create an offensive, abusive or hostile work environment for employees. There are a variety of situations that could fall under the umbrella of employment discrimination. That's why it's so important to get the help you need from an experienced attorney.
Federal Laws Protect Employees from Discrimination
If you have been penalized, terminated, retaliated against or otherwise discriminated against by your employer on the basis of your race, color, gender, age, pregnancy, religion, national origin or disability, your rights under a number of state and federal laws may have been violated.
Some important federal laws that protect employees from discrimination include:
Title VII of the Civil Rights Act of 1964 (Title VII)
The Equal Pay Act of 1963
The Age Discrimination in Employment Act of 1967 (ADEA)
Older Workers Benefit Protection Act
Title I of the Americans with Disabilities Act of 1990 (ADA)
Lilly Ledbetter Fair Pay Act
Pregnancy Discrimination Act
The Family Medical Leave Act of 1993 (FMLA)
Employers Have Rights Too
On the other hand, the same laws also provide defenses to employers who may be facing a lawsuit over discrimination.
Let Us Help You Find a Positive Resolution
The attorneys at Daley Zucker are experienced in representing both employers and employees in all types of employment discrimination cases. We believe that our background representing clients on both sides benefits all of our clients. We can help you determine your rights, obligations and options with respect to your employment discrimination matter.
We have law offices in Harrisburg, Mechanicsburg and Carlisle to serve your needs.Contact us today to learn more about how we can assist you with your employment discrimination case.