Business Formation & Transactions
Do you dream of starting your own business? Business formation involves many important decisions. So many questions – so little time!
What type of business will I be?
Who will be the owners?
When does it start?
What are the rules which control its operations?
Who do you want to be able to own an interest?
What happens when one of the owners dies? Divorces? Becomes incapacitated?
What happens if one of the owners simply wants out?
How is my business going to be valued?
How do I buy out one of the other owners?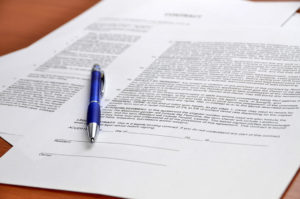 Your answers to these questions will have a serious impact on the business you build. There are many options including sole proprietorship, general partnership, limited partnership, limited liability company and traditional corporations (C or S). Each type of ownership has advantages and disadvantages for different business scenarios. It can be helpful to get objective advice from an experienced business attorney who understands the impact that these and many other decisions will have on your business in years to come.
At Daley Zucker, LLC we're here to help with every aspect of business formation including:
Forming a new business
Running a business
Acquiring a business
Selling a business
Merging or consolidating businesses
Dissolving/discontinuing a business
Understanding your rights and obligations as a business owner, director, competitor, or officer
We can also help you define how you want your business to be managed and how you want to address ownership in the future. We'll also make sure all of the necessary legal documents will be drafted in a manner that you and your co-owners understand. We can even assist you in obtaining all the required federal and state tax identification numbers, registrations and licenses.
Ready to get started on your new business? Get the legal help you need to get off to a great start!