Agricultural Preservation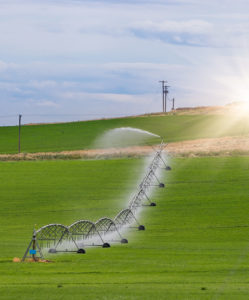 Agricultural Preservation is the process of perpetually limiting how your farmland can be used in the future. It is an entirely voluntary process designed to allow a farmer who owns prime agricultural land to eliminate the possibility of it ever being used for something other than farming.
The fundamental decision you will make is whether the preservation process is the right decision for your farmland and more importantly, your family's future. Once placed, the easement will impact how your land can be used, including the addition of structures such as barns, storage facilities and residences.
Once you decide to participate, the attorneys at Daley Zucker, LLC can assist you in determining what portion of your farmland you will offer to be included and if any should be kept out of the program. This is a very important consideration for your on-going agricultural business.
Our attorneys can assist you through the preservation process, making sure that your land has been properly valued and the compensation is correctly calculated. We can also help you decide on the timing of the preservation and work with you and your accountant to ensure you understand all of the tax and legal implications of the process.
Ready to get started preserving your farm?
The Agricultural Preservation Process
Pennsylvania Act 43, which is administered by the Pennsylvania Department of Agriculture, Bureau of Farmland Preservation, uses funds from state, county, and local governments to purchase conservation easements on productive farmland. This allows a farmer to be compensated for making the decision to place a "conservation easement" against their land. This easement is a permanent deed restriction which precludes any use of the property that will have a negative impact on its agricultural viability.
The general guidelines are set forth by the state but every county has adopted its own program guidelines. Farms are considered for participation according to soil quality, location, conservation practices, and threat of development.
No landowner ever receives 100% of the development value of their land through these programs. The starting analysis is the difference between "fair market value" and the "agricultural value" of the farmland.
In addition to governmental preservation programs, there are a number of private trusts, foundations and other charitable organizations that work with landowners to preserve their farmland.
Want more information about agricultural preservation options for your farm?
Schedule a Consultation
with our agricultural law experts.
Agricultural & Farm Law Practice Areas
At Daley Zucker, LLC, our attorneys are well-known for their expertise in agricultural law, representing farmers across Pennsylvania with a variety of legal issues including:
Our Agricultural & Farm Law Attorneys
Vicky Ann Trimmer