PA's Legalization of Same Sex Marriage And The Affect on Real Estate Transfers
July 13, 2014
How Same Sex Marriage Impacts Real Estate Transfers Between Spouses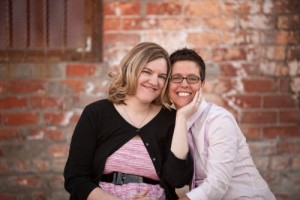 As many of you are aware, Pennsylvania joined a number of states in legalizing same sex marriage. On May 20, 2014, a Federal Judge in the Middle District of Pennsylvania ruled that the Defense of Marriage Act in Pennsylvania was unconstitutional.   The decision did two things: 1) It allowed same sex couples to begin marrying in Pennsylvania; 2) It immediately legalized same sex marriages that were officiated in other states where gay marriage was previously legal.
In among the many changes that this decision has brought, is the issue of real estate transfers between same sex spouses.
Real Estate Transfers Before Same Sex Marriage
Before the legalization of same sex marriage, many same sex couples were unable to transfer real estate to each other, or to make real estate owned by one partner "joint" by gifting a portion of real estate to the other partner, because of the high Pennsylvania transfer tax and potential Federal estate tax issues. In other words, these couples, regardless of the length of their relationship were treated as strangers under the law. Even for "gift" or "one dollar" transfers, realty transfer tax was computed on the fair market value of the interest transferred. This obviously deterred these transfers and complicated estate planning for these couples.
Real Estate Transfers After Same Sex Marriage
Now that same sex marriage is legal in Pennsylvania, these adverse tax consequences are no longer a problem.
For instance, if one gay partner owns real estate at the time that he or she joins a relationship with a same sex partner, this property can be transferred tax free for both Pennsylvania transfer tax purposes, and Federal gift tax purposes, if the same sex partners are married.
The Federal Estate and Gift Tax law does not tax transfers between spouses. Additionally, Pennsylvania does not tax spouses for real estate transfers between spouses. Therefore, now is a good time for same sex couples to create "entireties" property by transferring interest from one spouse to the couple as a unit. This creates survivorship interests that are shared by traditional married couples.
How We Can Help You
My firm is available to assist with tax advice, as well as the necessary drafting and recordation of Deeds for either same sex couples that were married in the states where gay marriage was legal before May 20th, and for those Pennsylvania residents that are choosing same sex marriage after the May 20th decision. Contact us today to discuss how you can take advantage of this historic decision.
---
Contact Us