Free Seminar: Grandparent Rights
May 1, 2018
Community Outreach Seminar Series presents, free to the public, Grandparent Rights. Learn the legal and physical custody factors, if grandparents have standing, and various other legal factors with regards to grandparent custody issues presented by Tina M Laudermilch and Susan E Good.
When: Thursday, May 17, 2018 at 5:30pm
Where: 635 n. 12th Street Lemoyne, PA 17043
Contact Donna at 717-724-9821 to reserve your seat today!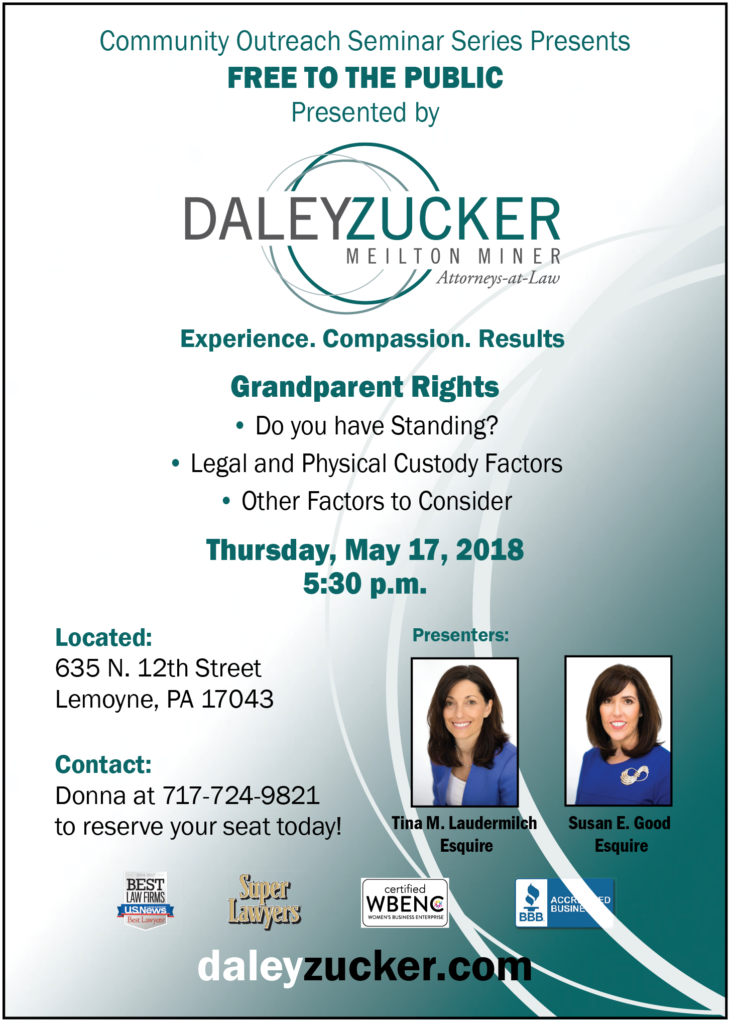 ---
Contact Us