Debtor and Creditor
What is the Difference Between a Debtor and a Creditor?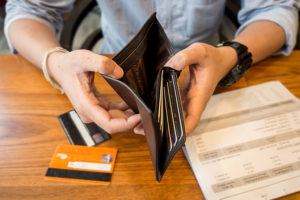 When a business or individual is unable to pay a debt (debtor), or a business or individual is unable to collect a debt (creditor), the attorneys at Daley Zucker can help.
What is a Debtor?
Debtors have certain rights under the Fair Debt Collection Practices Act, as well as the Fair Debt Reporting Act. We can assist clients with loan modifications, workout agreements, refinancing and bankruptcy.
What is a Creditor?
Creditors, on the other hand, have different remedies when it comes to debt collection. We can help creditors obtain liens, negotiate debt workout agreements and execute judgments.
The debtor and creditor lawyers in Harrisburg, PA at Daley Zucker offer our clients experienced representation to protect their interests. Our goal is to keep our clients out of court by negotiating a mutually acceptable resolution.
However, if the need arises, we will fight zealously for the rights of our clients, regardless of whether they are debtors or creditors.
We are a debt relief agency. We help people file for bankruptcy.
Bankruptcy Practice Areas
At Daley Zucker we're here to assist you in every area of the bankruptcy process including:
Our Bankruptcy Attorneys
Steven P. Miner