How to Stop Sheriff Sale in PA
September 27, 2012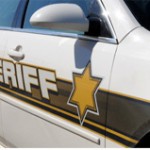 You never thought that it would come to this, but you have now received notice of a sheriff sale.  Despite your best efforts to pay your mortgage on time, you have been unable to do so.  Perhaps it has been the loss of a spouse, a recent divorce or a substantial period of unemployment,  but you have been unable to meet your mortgage obligations and you need help.
You have received notices from your mortgage company and have received a complaint in mortgage foreclosure.  Despite your best efforts and these warnings, you have not been able to resolve issues related to the sheriff sale.
How Do You Stop a Sheriff Sale?
First, carefully review the notice materials you receive since they give you important information about organizations that can assist you.  The Pennsylvania Housing Finance Agency is one such organization that may lend you money, so that you can pay your mortgage arrears and become current on your mortgage over time.  In effect, the finance agency becomes an additional mortgagee on your real estate, so you will need to pay this loan back.  However, it will stop the sheriff sale and allow you to catch up the arrearage on your first mortgage over time and save your home.
Additionally, since the arrearages will be paid overtime, you can concentrate on making the current payments on your mortgage when they are due.  If this fails, it is very important to seek legal help.
Another way to stop a sheriff sale in PA is to file a bankruptcy.  Bankruptcy filings are complicated and there are certain limitations on the ability of certain filers to file a bankruptcy.  You need to consult with an attorney to discuss your particular issues.
Many bankruptcy attorneys will offer a free consultation.  At the consultation, the bankruptcy attorney can determine whether or not a bankruptcy will work for you.  If it is the chosen course of action, the bankruptcy filing acts as an automatic stay.  This means that the bankruptcy court order entered at the time you file a bankruptcy will stop the sheriff sale.  This does not mean that you will not need to pay the mortgage arrears, but rather you will have additional time to do so.
The bankruptcy stay returns you and your mortgage lender to the status quo that existed before the sheriff sale was scheduled.  In other words, it stops the sale, and the sheriff sale is postponed or stopped altogether.  The additional time also allows you to work with your bankruptcy attorney to see if you have sufficient income to pay your mortgage arrearage through a Chapter 13 bankruptcy plan.  You may also be able to sell your property through a Chapter 13 plan, if you believe there is equity in the property and you feel that you can no longer afford your current property.
If you discover that your mortgage balance with arrears exceeds the value of your house, you may be able to surrender your house to the mortgage lender with no further obligation to your  mortgage lender.
A sheriff sale need not result in the loss of your house, if you act promptly to protect your legal rights.  If the sheriff's gavel falls, it is too late to do anything, so seek legal help as soon as possible.
---
Contact Us