Seminars
At Daley Zucker, we feel it is important to educate the community about the law and how it can impact their lives. As a result, it is our pleasure to offer free seminars in our Lemoyne office. This page contains both past and upcoming seminars. Read our our blog and follow us on Facebook or Twitter to learn about upcoming events.
ARE YOU A TARGET FOR IDENTITY THEFT?
What is Identity Theft?
Why Should I be Concerned?
Practical Tips to Reduce Your Risk
Wednesday, October 11, 2017 – 5:30 pm
635 N. 12th Street, Lemoyne, PA
Presented By: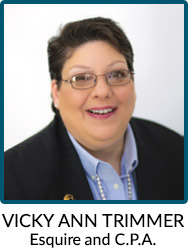 Please call Donna at (717) 724-9821 to reserve your seat today, or fill out the form below.
Please call (717) 724-9821 for information on Upcoming Seminars.